GloFAS v3.4 Webinar – 15 December 2022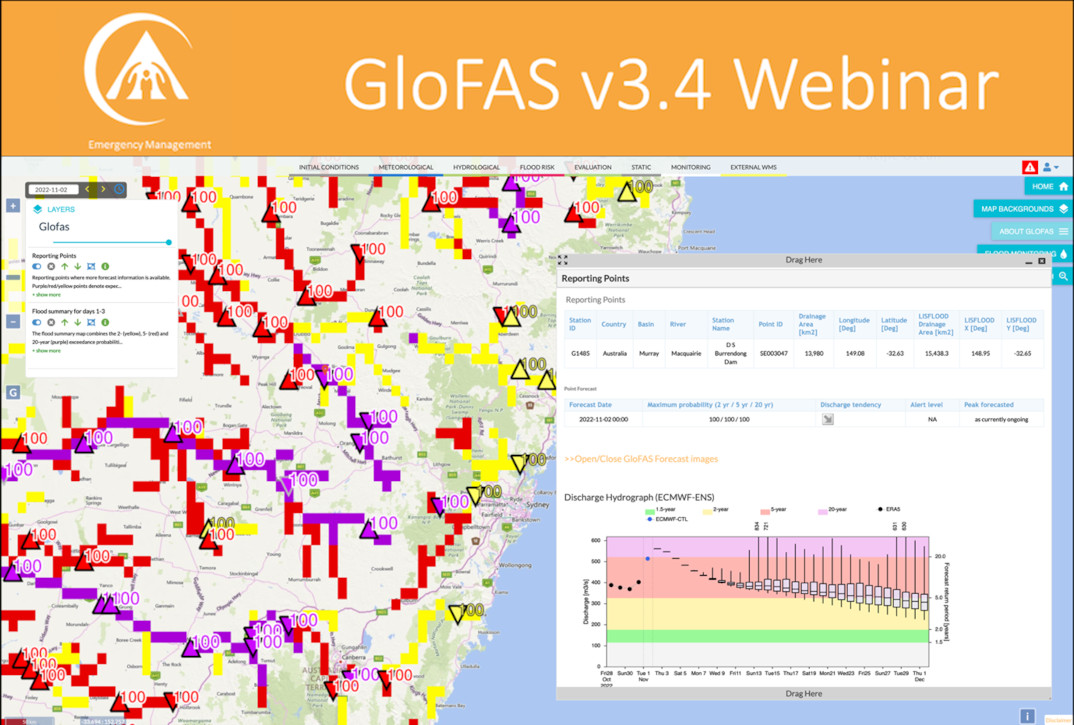 A webinar to introduce the upgrades to GloFAS version 3.4, which is to be released operationally in early December, is organised by CEMS Hydrological Forecast Centre – Computation (COMP) with the support of the JRC. The webinar will be hosted on Microsoft Teams Webinar on 15 December 2022 at 15:00 – 16:00 GMT (16:00 – 17:00 CET). New developments on reporting points and the map viewer interface will be presented through interview discussion, technical presentation, and demonstrations, followed by a question-and-answer session.
The webinar is open to pre-registered participants only. To register, please follow this link and enter your details. You will then receive a confirmation email with a link to the Teams Webinar. Please also check your junk mailbox for the meeting invite. Note the webinar will be recorded for GloFAS training purposes, and some content made available afterwards.
For more information about the release of GloFAS, please refer to the dedicated wiki pages. Questions and feedback can be addressed to the GloFAS team via the GloFAS contact form.
By Stefania Grimaldi Nov. 24, 2022, 3:31 p.m.